Football
For trainings or friendly games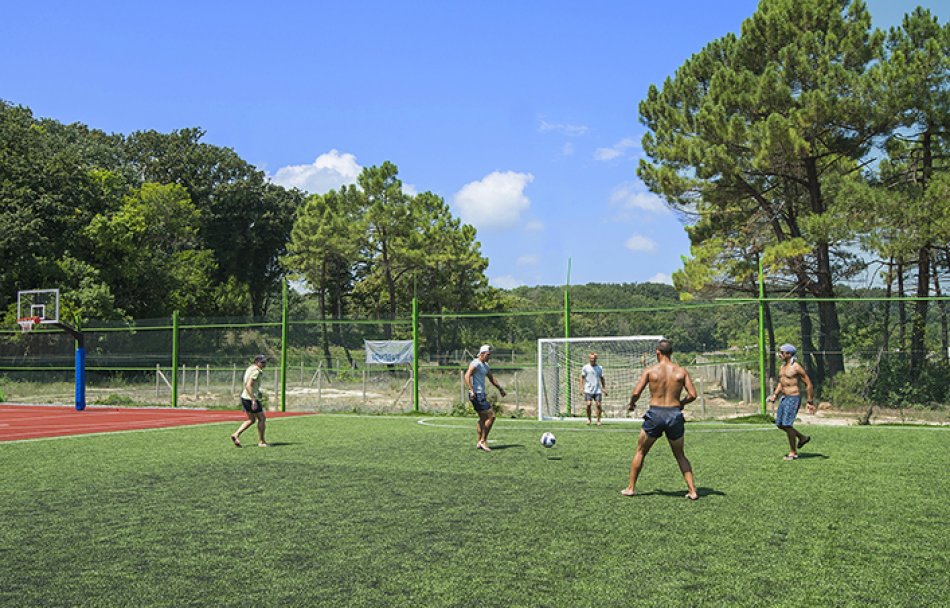 Football field
Forest Beach Natural Holiday Resort has a football pitch with a standard size of 17 * 35 meters. It is covered with Italian artificial grass 4 cm high, produced by one of the leaders in the field - Limonta.
The course is suitable for both friendly play and professional training. With the company of the animation team you can spend unforgettable hours playing your favorite sport.
Forest Beach Natural Holiday Resort has a football field,covered with grass 4 cm high, and it is for profeshional match.
The benefits of football
Hardly looking at your favorite teams on the small screen you are aware of all the benefits of playing football to our bodies. One of the key is improving speed and durability. Regular training and matches allow us to develop our heart and breathing activities. Football helps improve endurance. Running during a match is not jogging. He perfects all our physical skills. No matter our role in the game, as we play football we use every part of our body. The fact that it does not use hands, also develops our agility. Football is a collective sport and it enhances our social contacts. He builds friendships, positively influences our communication and develops many of our personal skills. Last but not least - football is useful for our flexibility and resilience.
If you are still wondering whether to try playing football during your vacation, do not hesitate - we are waiting for you on the pitch to give you energy and a sporting spirit.